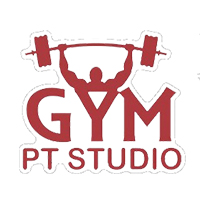 PT Studio Gym
Welcome to the all-new PT Studio Gym, located in the vibrant city of Udaipur.
At PT Studio Gym, our facilities cater to different lifestyles, making it easier than ever for busy executives, on-the-go moms, and anyone looking to stay in shape to achieve their fitness goals. Our gym is designed to provide a comfortable and motivating workout environment, equipped with cutting-edge fitness technology and state-of-the-art equipment.
Our team of highly experienced and certified gym trainers are here to help you every step of the way in achieving your fitness and weight loss goals. They will guide you through a balanced combination of cardio, strength, and weight training using the latest training techniques, technology, and high-end fitness equipment. We believe that with the right guidance and support, you can turn the IMPOSSIBLE to I'MPOSSIBLE, and our trainers are dedicated to helping you achieve just that.
At PT Studio Gym, we pride ourselves on creating a supportive and motivating atmosphere where you will feel like family. From our friendly reception team to our knowledgeable floor trainers, you will be greeted with a sense of familiarity every time you step through our doors. Our aim is to provide a personalised workout experience that meets your individual needs, helping you achieve your fitness goals in a way that works best for you.
In addition to our top-notch facilities and expert trainers, we also provide free parking, daily use lockers, or your convenience. We offer a wide range of popular group exercise classes, Indoor Cycling, and CrossFit Classes, to add variety and fun to your fitness routine.
Experience a new level of fitness at PT Studio Gym in Udaipur. Come join us and let us help you on your fitness journey. Get ready to unleash your potential and achieve your fitness goals like never before
GYM LOCATION
Inside Oriental Palace Resort, Subhash Nagar Opp: BN University, Udaipur, Rajasthan 313001