Special Events
Welcome to 18 Colours Production House, your full-service event planning and production company for special events and celebrations! We are committed to creating unbeatable experiences that are tailored to your specific needs and requirements. Whether it's an anniversary, workshop, seminar, Specially conceptually designed customer interaction Campaign our highly motivated, creative, and innovative team will work closely with you to bring your vision to life.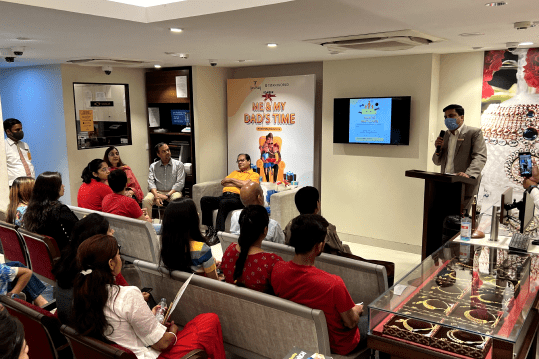 Workshops and Seminars
Seminars and workshops are essential for businesses looking to improve their knowledge and skills. We offer a wide range of seminar and workshop options, and you can customise your event experience from beginning to end. Our team can help you select the perfect venue, choose the right seminar or workshop topics, and create an engaging program that meets your objectives.
Exhibition Services
If you're looking to showcase your products or services in an exhibition, our reliable and professional team at 18 Colours can assist you with every step of the process. We understand the importance of creating a stand that meets your specific requirements and attracts attention in a crowded marketplace. Let us help you make a lasting impression with our expert exhibition services.
Family Events
Importance of multicultural food selections and unparalleled service for special dining occasions. Whether you want to host a meal in our catering kitchen or bring in an outside caterer, our experienced team will ensure that your family event is a memorable experience. We are up for the challenge of creating a unique and customised event that meets your family's needs and preferences.
Your Event, Your Way
At 18 Colours, we believe that every event should be a reflection of your style and preferences. That's why we offer complete customization options for all our services. From choosing the perfect venue to selecting the seminar and workshop topics that interest you the most, you have the freedom to customise every aspect of your event experience. Let us bring your vision to life and create a truly unforgettable event that exceeds your expectations.
Trust 18 Colours to handle all your event planning and production needs. Contact us today to discuss how we can make your special event or celebration an extraordinary experience