Wedding Planner & Organizer
Welcome to 18 Colours, your go - to wedding planner and organiser for creating unforgettable wedding events. We believe that marriage is a lifelong commitment between two individuals, and we are dedicated to helping you bring your dream wedding to life.
At 18 Colours, we believe that your wedding day should perfectly capture your one-of-a-kind vision, personality, and love story. Our team of experienced wedding planners are known for their creativity and originality, and will work closely with you to understand your preferences and provide personalised services to ensure that your special is perfect.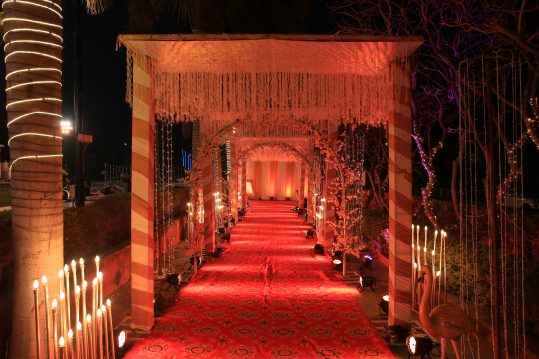 From choosing the perfect destination to creating stunning decorations, selecting attire, planning the menu, arranging entertainment, coordinating mehndi/henna ceremonies, and organising wedding favours, we handle all aspects of your wedding planning process with professionalism, creativity, and attention to detail. Our expertise and resources allow us to plan both small and intimate celebrations, as well as grand and elaborate affairs, all tailored to your specific vision. As a reputable production house, 18 Colours is known for planning and executing trendy and unique themed weddings. We offer a full range of services for weddings, civil partnerships, corporate events, birthdays, and special occasions, with a keen eye for even the smallest details. With our extensive on-site experience, our team works seamlessly to deliver the perfect combination of services tailored to your needs, ensuring that your wedding day is a meaningful and fulfilling union of love, surrounded by your loved ones.
If you're ready to start your journey of marriage and want a wedding that is truly special and unique, let team 18 Colours be your partner in creating a wedding day that exceeds your expectations. Transform your dream wedding into a reality! Contact us today to schedule a personalised consultation. Trust us to manage your ceremonies and events with excellence.